500+ employees, 70+ distributors, 13 subsidiaries. Founded in a one-room office by three friends in 1991, ComAp has grown tremendously to become the leader in smart power control solutions.
Our founders on the beginnings and future plans for ComAp
From humble beginnings to a global leader in smart control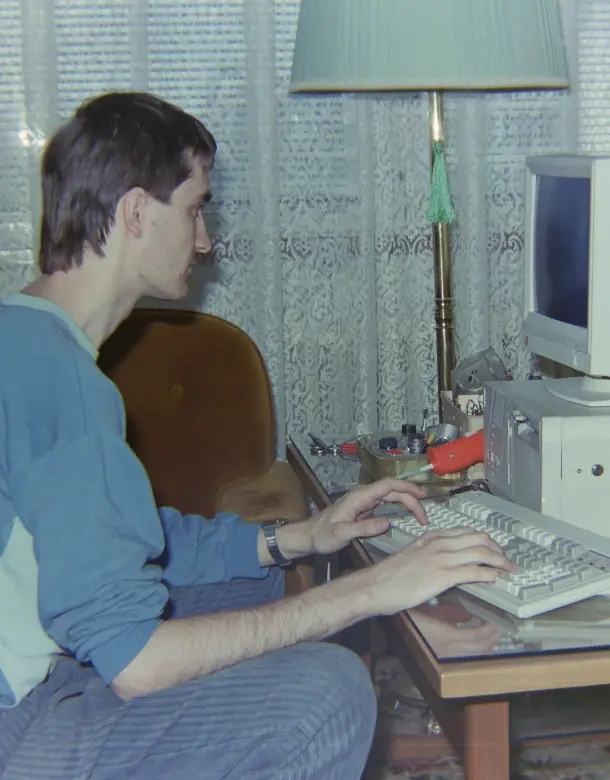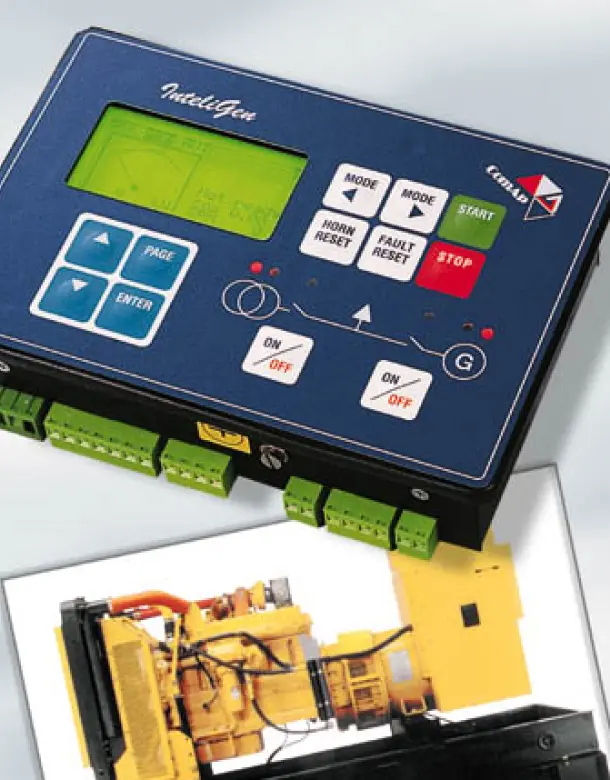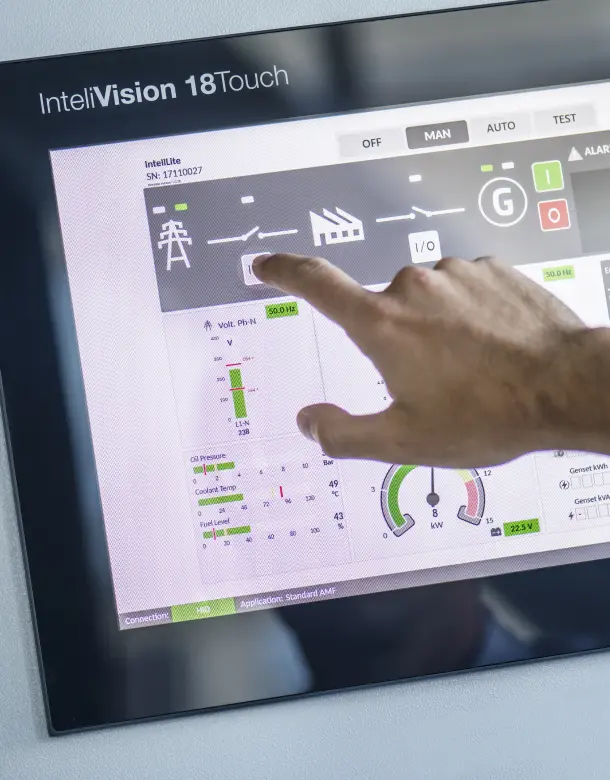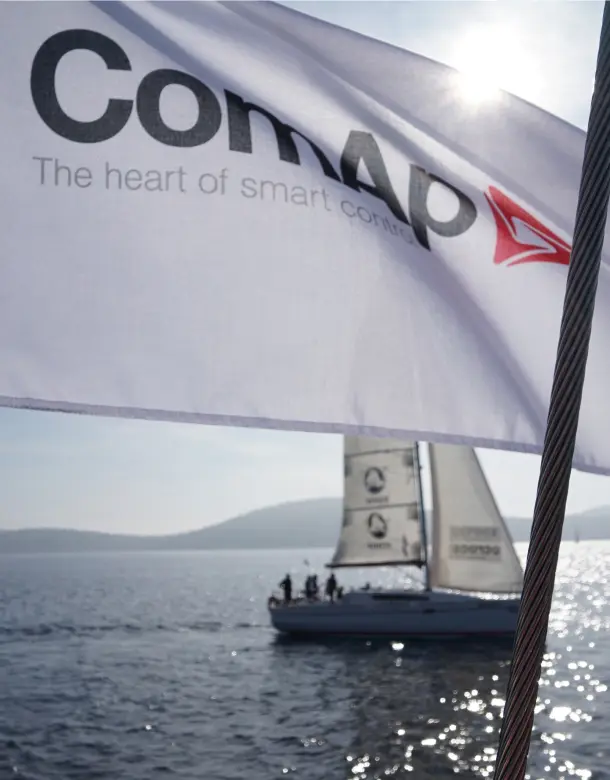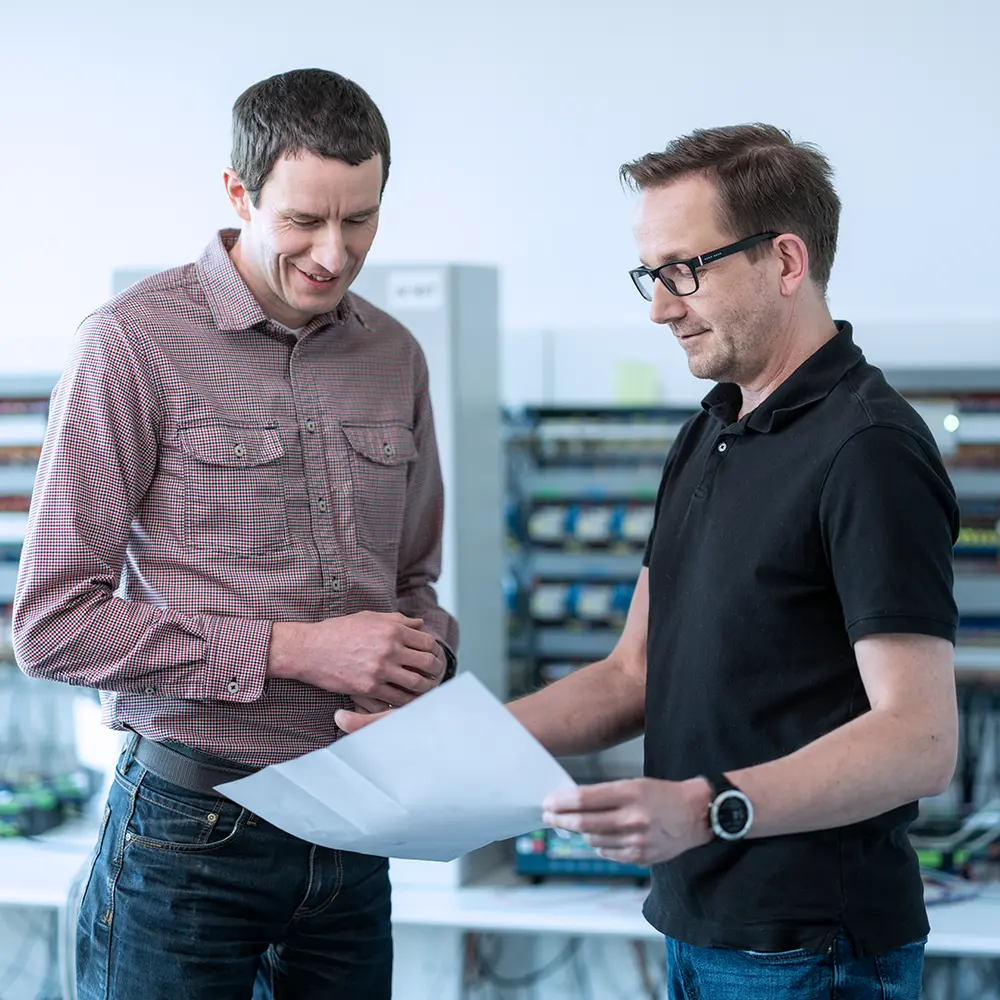 1990s: Finding our purpose
ComAp (short for Computer Application) is founded in 1991, with Prague Metro voice annunciators as our first contract. Our breakthrough into the controller market came in 1993, when we released the GX gen-set controller. A year later, we introduced the MX engine controller which became very popular and was in high demand. We've found our calling! The MX controller remained popular for nearly a decade.
1991: ComAp is founded and we get our first contract
1993: Introduced GX gen-set controller
1994: Introduced MX engine controller
1995: Introduced PX CHP (combined heat and power) control system
2000s: Introducing our signature products
Our Steve Jobs moment came at the turn of the century. We introduced the first all-in-one generator controller, the InteliGen, and it took the generator world by storm. On the heels of our success, we expanded our operations internationally by opening up our first subsidiary in Bristol, UK. Our strengthened development effort further culminated in 2002 with the launch of our InteliLite and InteliSys controllers.
2000: Introduced InteliGen
2001: First international subsidiary opened in the UK
2002: Introduced InteliLite and InteliSys
2008: Released InteliVision 8, the first color display in the industry
2010s: Advancing the field
The 2010s hold two key innovations for us: BaseBox and WebSupervisor. BaseBox made our controllers extremely modular, allowing people to choose from a variety of displays. WebSupervisor enabled remote monitoring and management not just for ComAp devices, but for 3rd party products as well. With innovation and development ramping up, we opened up several new subsidiaries around the globe.
2010: Introduced WebSupervisor
2010: BaseBox brings greater flexibility
2012: Opened three new subsidiaries, six in total
2018: Introduced InteliVision 18Touch
2020s: Forging full speed ahead
Undeterred by the pandemic, we launched several new products in 2021 and 2022, including InteliLite 4, InteliSCADA, a brand new monitoring tool, and InteliGen 1000, our most advanced controller for paralleling applications. Our research and development is stronger than ever, with several major innovations in the pipeline. We focus strongly on energy efficiency and sustainability, as we strive to help transition our customers to more sustainable energy sources.
2021: Introduced InteliSCADA
2021: Announced InteliLite
2022: Launched InteliGen 1000, the most advanced paralleling gen-set controller
Be part of the future of smart energy control
Looking to collaborate with us on a project and use our solutions and services? Or interested in working with us? Let us know!