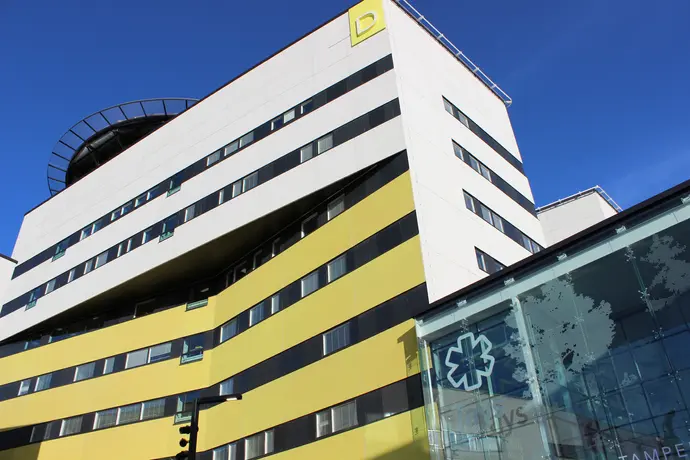 Case Study
Backup Power for Tampere University Hospital
Tampere University Hospital is one of the largest hospitals in Finland and provides service for roughly one million Finns and has a capacity over 1 000 beds, employs more than 6 000 people, and includes 34 medical specializations. As a grid failure in a hospital can be life-threatening for patients, a possible power outage must have minimal effect on the clinic´s operations.
Voimalaite Service Oy, with over 30 years of experience, and with the help of ComAp controllers, built a state-of-the-art backup power system that provides stable and reliable backup power to the hospital.
In the project, designed by Mikko Pelkonen, they dealt with two kilometers of optic fiber, three 1000 kVA generators, and nearly 20 ComAp controllers.
Utilizing ComAp´s SUS quickstart feature, Voimalaite Service built a backup power system that is able to be on-load with the generators synchronized within 12 seconds after mains failure. What makes this even more impressive is that the generators are housed in a different building over one kilometer away from the hospital.
This was feasible with a 'ring-shaped' power distribution grid and PLC programs totaling over 200 PLC elements made exclusively with ComAp's integrated PLC.
The programs are so extensive that there is no need for external building management or master PLC. The 'ring-shaped' power distribution grid guarantees that, even in the unlikely scenario of a grid failure or damaged link, the hospital can still be powered from the other end of the system.