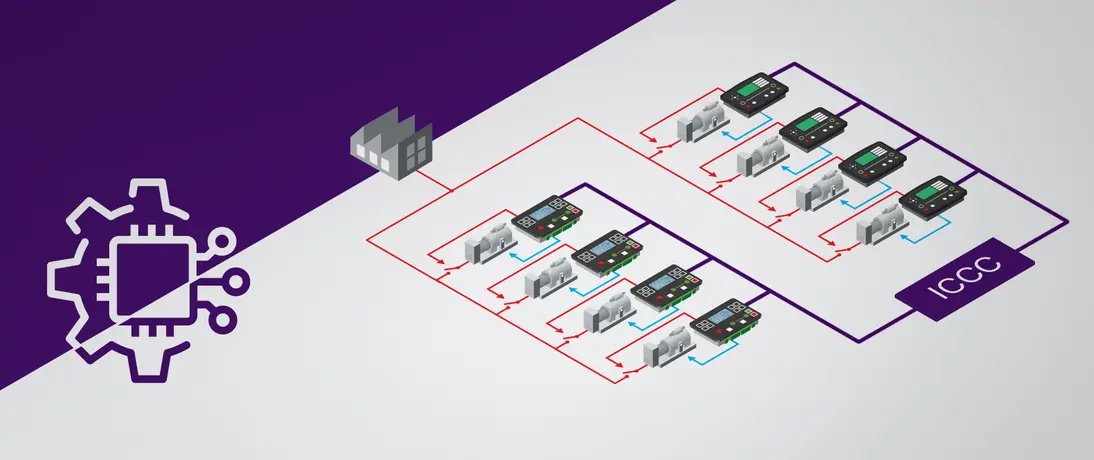 Announcement
The New Inter-controller CAN Converter
The new digital solution for communication between ComAp and Deep Sea Electronics controllers
The new Inter-controller CAN converter (ICCC) is a solution for communication between ComAp and Deep Sea Electronic paralleling controllers within one site. Where analog load sharing has always been available across platforms, ComAp's cutting-edge technology allows for a digital load sharing gateway.
Acting as a communication bridge, the ICCC supports load and VAr sharing among all controllers within a site. The dead bus closing feature ensures that controllers communicate over the CAN link to determine which controller closes onto the dead bus first, protecting generators and other devices from potential damage.
The solution is available for orders right now.