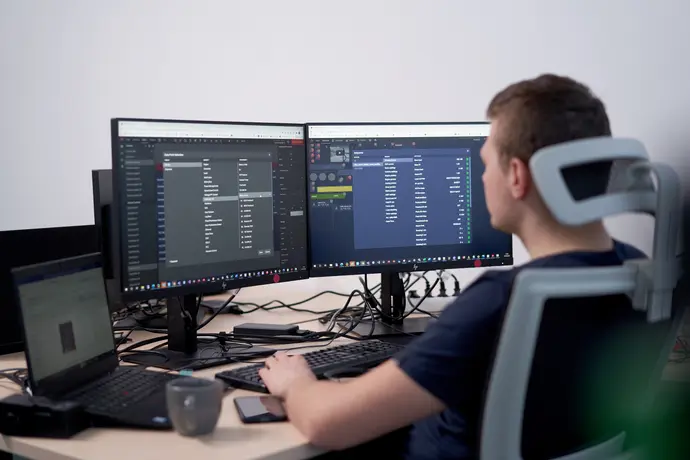 Life At ComAp
Life of a ComAp tester
Software quality means serious business when it comes to smart power control. Hospitals and their patients rely heavily on power control solutions in case of an unexpected power outage. The same goes for any other businesses that need their mission-critical applications to keep running daily without any interruptions.
As leaders and innovators for smart control, at ComAp we understand the importance of keeping essential services, including healthcare and business, running in the most critical of times. There is no room for mistakes. To deliver on those serious promises we are committed to meticulous software testing to ensure the highest quality of our products and solutions. Our software testers are our MVPs (most valuable players) when it comes to providing high-quality products and solutions for smart power control.
So, what is it like to be a software tester at ComAp? What skills are needed and what are the different testing departments? We connected with Vaclav Sedlacek, the Software Tool Development Manager at ComAp to dig deeper into the Software Testing world of ComAp and understand how ultimately software testers are shaping the quality of products and services we deliver to our customers.
Vaclav, let's start with the basics. Why are testers important for ComAp, especially from your perspective as a software development manager?
Testers are incredibly important for us at ComAp. They keep us honest and ensure we bring reliable and high-quality products and solutions to the market.
I'm happy to say that at ComAp's offices in Prague and Kosice we have some of the most skilled testers, who are always coming up with creative ways to check and discover any potential problems, bugs or anomalies during product development. They are quick to report ways for us to improve the development process, which directly helps and increases the quality of our final products and services on the market.
What are main testing areas you are focused on at ComAp?
Testing in ComAp is like entering a playground of unlimited opportunities. We are developing a great variety of software for electric services, applications and tools, so our testers can take their pick. Some of our projects include testing the cloud-based system WebSupervisor, which is used to monitor, analyse data and manage ComAp and third-party devices online; then there is our PC software InteliScada, a monitoring tool for ComAp controllers and a site overview; another thing we are testing is the desktop application InteliConfig, various mobile applications, embedded software and hardware.
Personally, I like to test embedded software and hardware. I find it quite interesting as we use many special meters and simulation platforms, which are a combination of new software and hardware devices.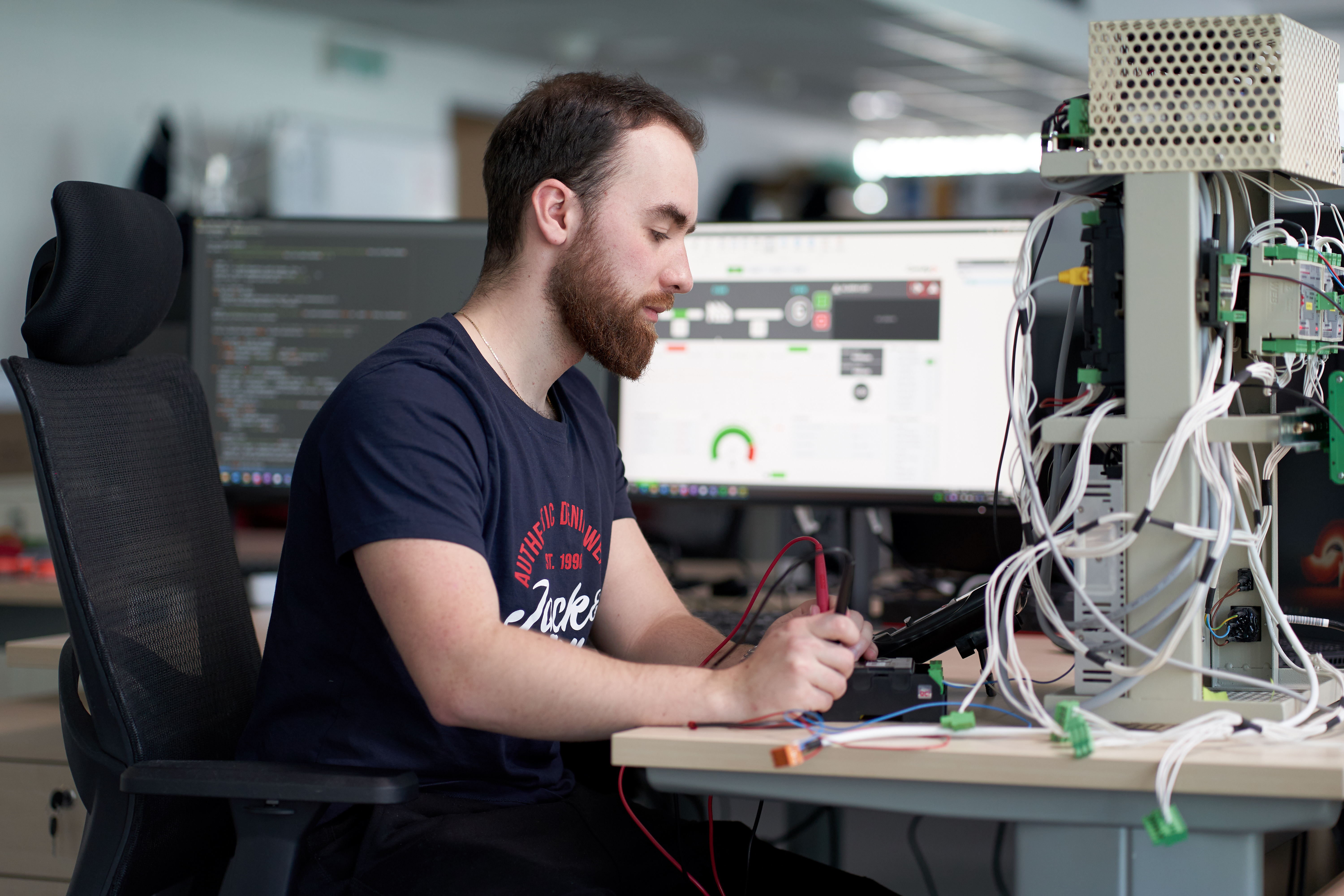 Are you using any special devices or testing gadgets?
Our smart power control systems and services are very complex and we need to ensure they can function under different circumstances, whether it is extreme weather conditions or in the most unexpected, even dangerous cases. Therefore, we are using specialized tools for quality control and to ensure that everything will run without any issues.
For example, we are using a Climate Test Chamber, which helps us see how our controllers function under different temperatures and humidity. We are also using simulators, such as the hardware in the loop simulation. This enables us to simulate and test in various controlled situations, including extremely dangerous cases.
Basically, all our products are testing gadgets for our software testers, we have numerous stands where we are testing the communication, software tools, etc.
Automation is a popular trend for testing. Has ComAp adopted automation for testing?
Yes, we use automation extensively, for all of our new products there is a testing part that is automated. Our senior testers are focused on automation and they are deciding what tests to automate and develop the automation process.
We use different tools and frameworks, for example, we have developed our own framework in Python to automate the testing of ComAp products. This has enabled us to find potential bugs, which are impossible to find using manual testing. Our teams are also using Cypress.io for automated testing of web applications. In addition, we have acquired the TestComplete application, which is helping us speed up the automation process and automate testing without needing to have prior knowledge of a specific programming language.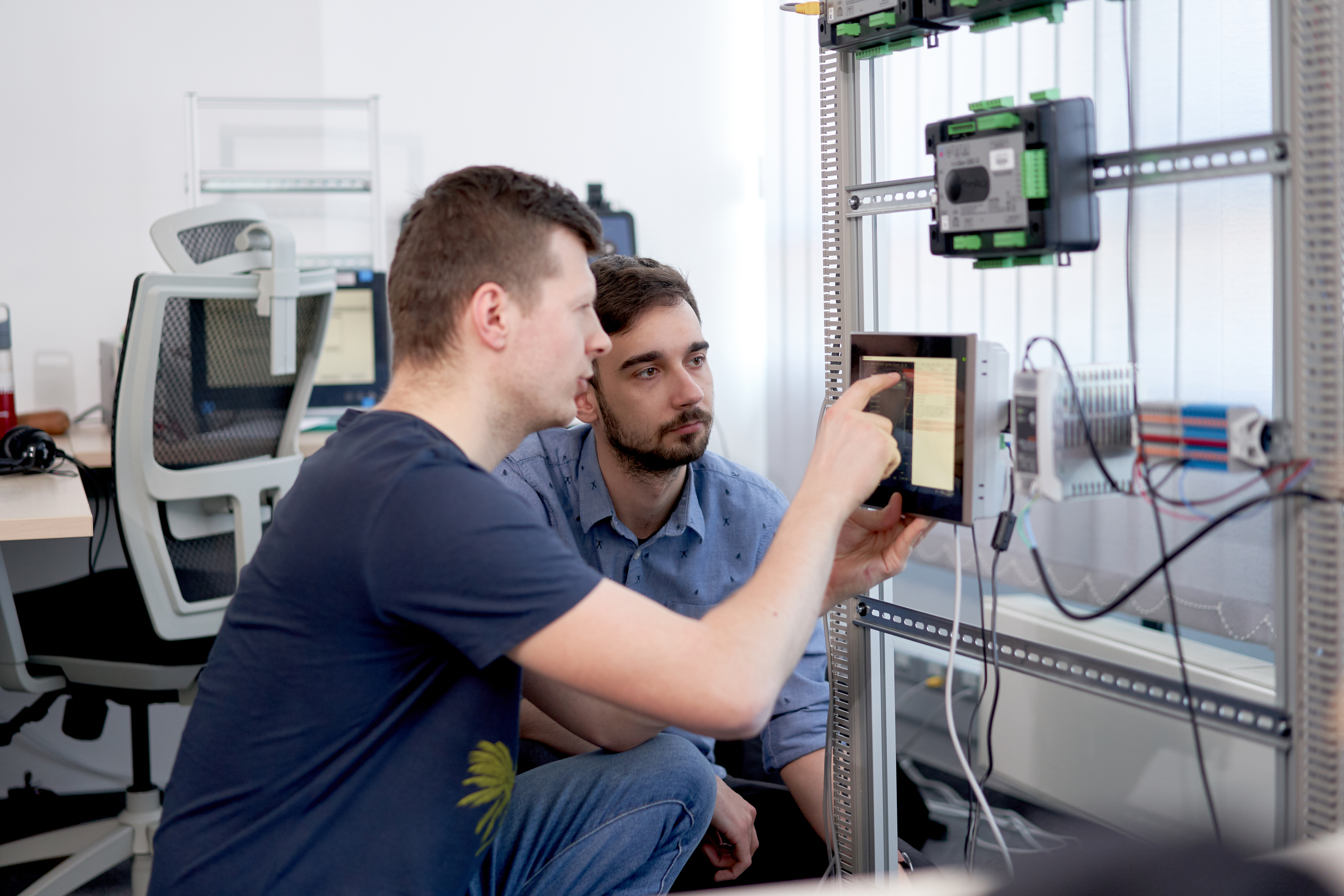 What are the different career paths for testers in ComAp? What are the key skills you are looking for when hiring testers and what are the opportunities for growth?
The biggest factor for joining our Tester community at ComAp is having the right motivation to help us further develop and improve our products and services. From there onwards it depends on your experience and interest. We have people who have started with zero experience and are currently Senior Test Engineers leading the testing processes for product development.
We are always on the lookout for Junior Test Engineers, who may or may not have experience in the IT and electrical world. We have colleagues with a strong IT background that start as Junior Testers, but we also have colleagues that have worked in completely different fields such as management, economy or education, and have decided to upskill and join the IT world. This is an entry position in the testing world but can open numerous opportunities to continue working in our field.
Our Junior Testers then work on upgrading their skills and can advance to become Senior Test Engineers. Everyone is supported with mentors, there are numerous training and learning opportunities both internally and externally through different courses. The Senior Test Engineers are developing and leading the testing strategy, and therefore when hiring someone for this role we are asking for a more extensive experience in the field.
ComAp has a specialized Control Units department, for which we have CU testers. This is a more specialized field, so our testers for this area need to have appropriate training and certificate showing they can work with high voltage systems. We also mentioned that ComAp is automating the testing process, so this is another area that our Testers can go into. Automation engineers are focused on automating the manual testing process and creating new testing processes using Python as a programming language.
How are testers and testing departments organised?
Our testers are not an isolated unit, on the contrary, they play an integral role in developing our projects and products.
The testers are part of the Delivery teams in ComAp, together with the Delivery Leader, Programmers, and Analysts. Each delivery team is responsible for one project or solution development, including the product analysis, programing and testing. Therefore, our testers are involved in the development project from its very early stages and can influence the final solution.
We work in an agile way and all ComAp testers are connected in the ComAp Test Guild. This gives them the opportunity to exchange experiences and expertise, and collaborate to solve global tasks and challenges. There is a Guild Test Leader, an agile leader and coach, who is focused on advancing our testing processes and supports the development and career growth of our testers.
Curious to learn more about our opportunities for growth as a Tester at ComAp? Check out our open Tester roles or reach out directly to Vaclav Sedlacek (vaclav.sedlacek@comap-control.com)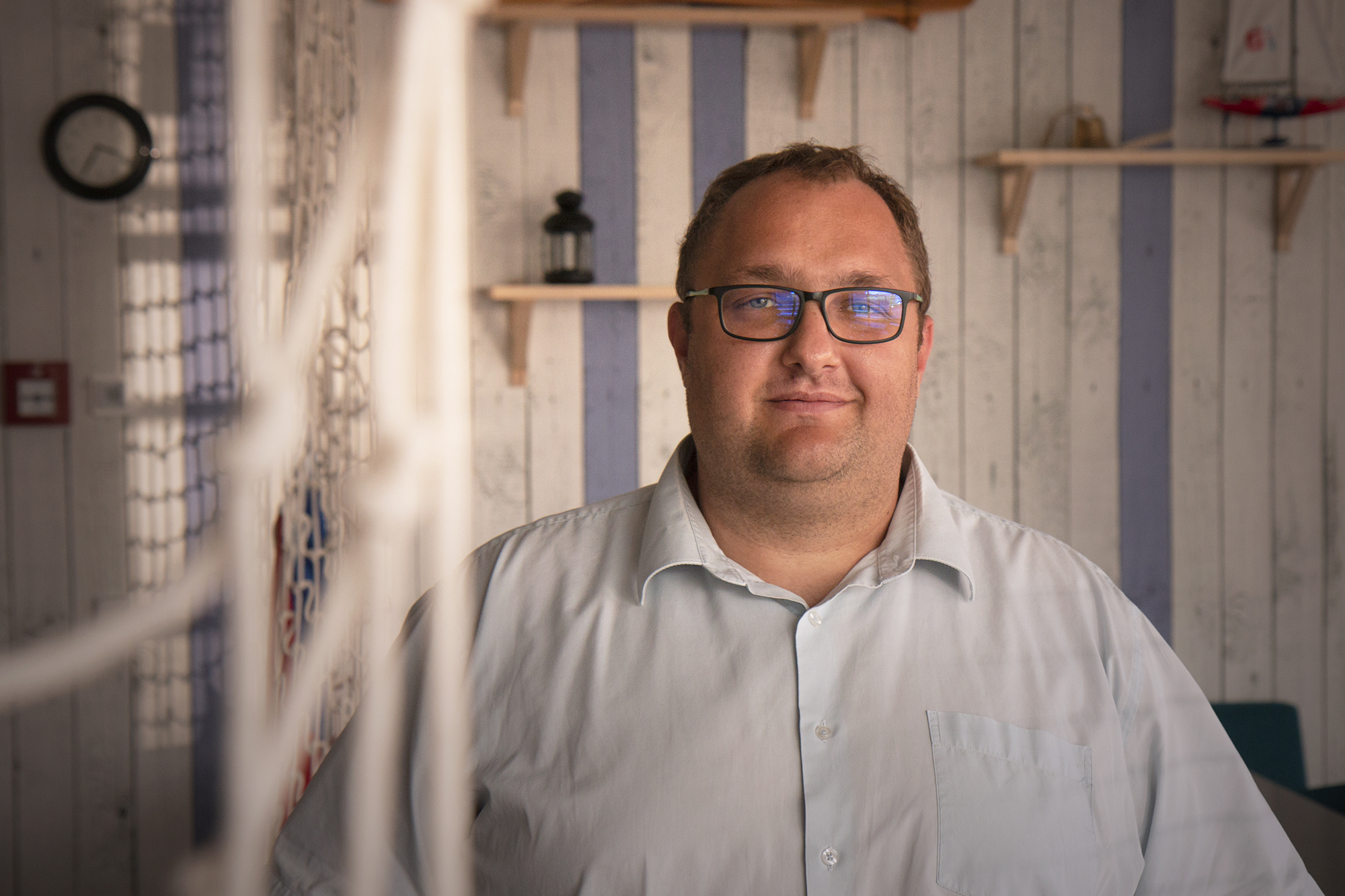 Václav Sedláček is a Software Tools Manager and innovations leader at ComAp. He is leading our development teams in Prague and Košice.