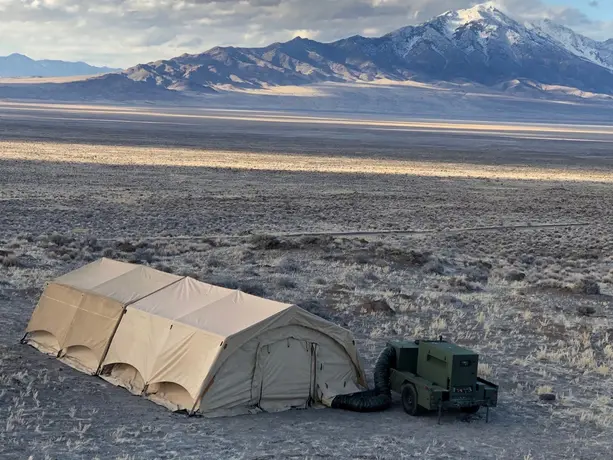 Case Study
Mobile Gen-set Control for the Military
Hercules is a leading distributor and manufacturer for the Industrial and heavy-duty engine markets, Airline Ground Support Equipment (GSE) business, and Government and Military markets. Hercules packages mobile generators ranging from 30kW up to 60kW. Hercules has developed and released two models (30 kW and 35 kW ratings) of military focused gen-sets, with a 3rd model (60 kW) coming soon.
Recently Hercules selected ComAp controls for their military gen-sets. The InteliLite MRS16 is their standard product for single-genset control. They option up to the InteliGen 500 controller for paralleling and/or load sharing two or more gen-sets together. The InteliGen 500 actually fits into the same cutout profile as the InteliLite MRS16 on the panel, providing flexiblity and simplifying assembly variations.
The InteliConfig software makes setup easy. The screens can be customized, including putting the customer name and logo on the startup screen.As part of this project, Hercules needed a flexible controller product line to meet all the requirements of the project, as well as offering simplicity in changing from a single generator to a parallel-capable generator product.
ComAp Americas provided support for the project, including a startup training session at Hercules' facility in Massillon, Ohio.