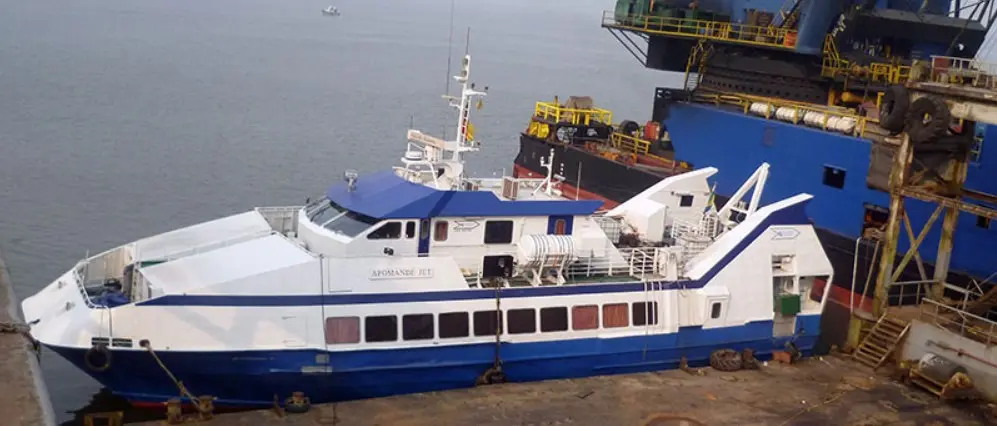 Case Study
Ship Control System Apomande Jet
Apomande Jet is a passenger ship owned by the government of Gabon. The ship is used as shuttle between the capital Libreville and Port Gentil, and is able to carry up to two hundred passengers. The ship was built in 1984, and in 2013 was partially overhauled, which included a change from a mechanical to an electronic engine control system.
Two twelve cylinder MTU engines (max power 1300kW each) with InteliDrive DCU Marine control systems ensure the main ship propulsion system is constantly powered. ComAp units also control the engine speed and propeller pitch to provide the maximum speed of the ship which is up to 29 knots.
An analogue measurement system was also installed to ensure that the engines would be constantly monitored to provide long-term reliable operation.
Two Intelivision 8 Marine displays were installed on the ship's bridge, to provide all essential engine data to the Chief Engineer and Captain to guarantee a fast and safe trip.
Scope of supply: 2x InteliDrive DCU Marine, 2x InteliVision 8 Marine , 2x ID-COM, 2x ID-SCM, 2x IS-AIN8.