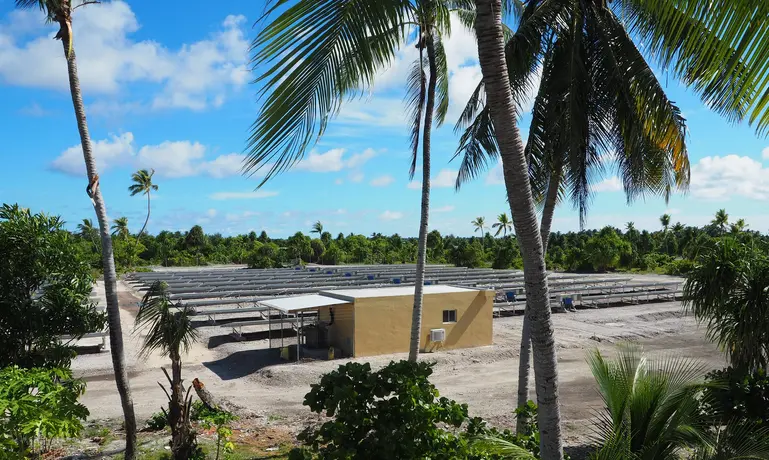 Case Study
Kiribati Hybrid Power Plant
The Republic of Kiribati is an island nation in the Pacific Ocean. Tarawa, one of Kiribati's 33 atolls is home to more than 50,000 inhabitants and, as with most of the islands in the Pacific, it originally used diesel generators to generate 100% of its electricity.
To reduce the dependency on diesel imports a 500 kWp photovoltaic power plant was built on the island, to be integrated into the Public Utilities Board's electrical grid. Today the PV plant covers around 10% of Tarawa's electricity consumption but the plan is to increase this number by installing more PV in the future.
Originally, the control system was hardwired utilizing relay logic, timers and hand switches to manually operate the plant. This setup was unable to react on the constantly changing power output from the PV plant so ComAp installed a fully automatic system using InteliSys NTC Hybrid controllers.